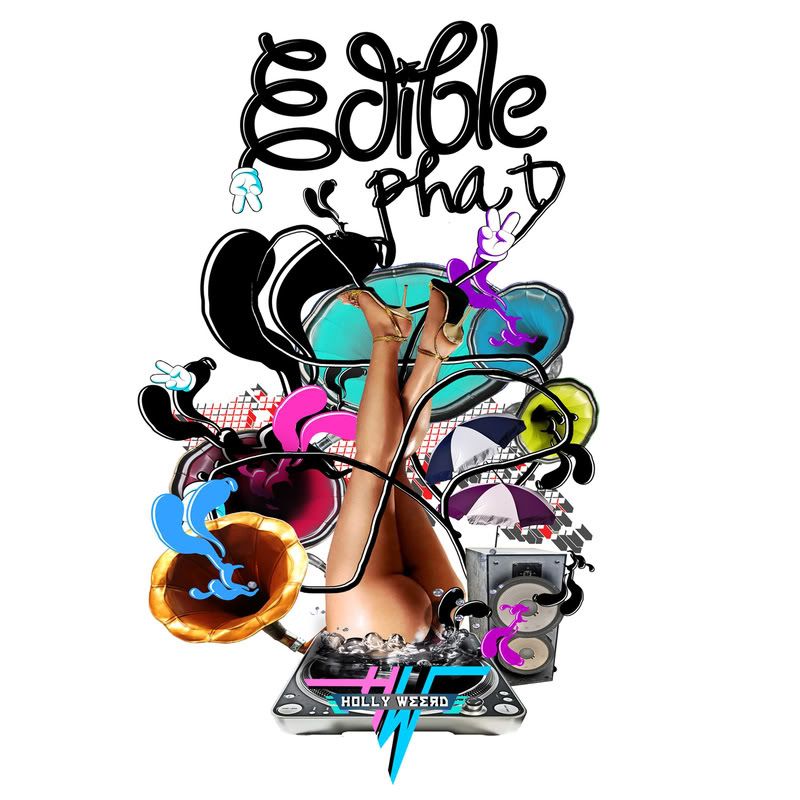 In a search to bring back the essence of true Atlanta musicianship, Dreamer, The Love Crusader, Tuki and Stago Lee, collectively known as Hollyweerd lead you into a land where rejects and weirdos reign supreme. Joining the new hip-hop movement of internet phenomenons, Hollyweerd has garnered much attention from their ability to create innovative tunes for their eclectic fans online. Brought together by what some might consider divine intervention, these four individuals have a niche for creative lyrics and music that defies the norms of hip-hop. Through songs such as "Weerdo" and "Go hard or Go Home", Hollyweerd grants listeners a sample of the limitless state of mind they adhere to when it comes to not only the music scene, but life as well.
Influenced by such genres as jazz, rap, techno, rock and alternative, the individualistic creativity that exists within Hollyweerd is undeniable. Self described as new wave, rap, ghetto tech music, their ground-breaking sound resides in unmarked musical territory sure to influence the music community and the world. Meeting in Atlanta, Hollyweerd was formed in mid-November 2007. Creating not only a group, but a brotherhood, Dreamer brings an unorthodox style while Tuki brings wordplay, The Love Crusader brings passion and Stago Lee brings southern sophistication, which culminates into a fresh breath of music with good vibes and funky melodies.
Hollyweerd is creating their own rules in our land and a land where the rain is purple and the flowers are dead. Bringing about change transformation and a new breed of music to the south, Hollyweerd is the new southern comfort.
HollY Weerd – Karl Tutymer Prod. James Poyser & Questlove
[audio:http://www.moovmnt.com/download2/Hollyweerd_Karl_Tutymer(moovmnt.com).mp3]
HollY Weerd – Pinball Prod. Trackademicks
[audio:http://www.moovmnt.com/download2/Hollyweerd_Pinball(moovmnt.com).mp3]