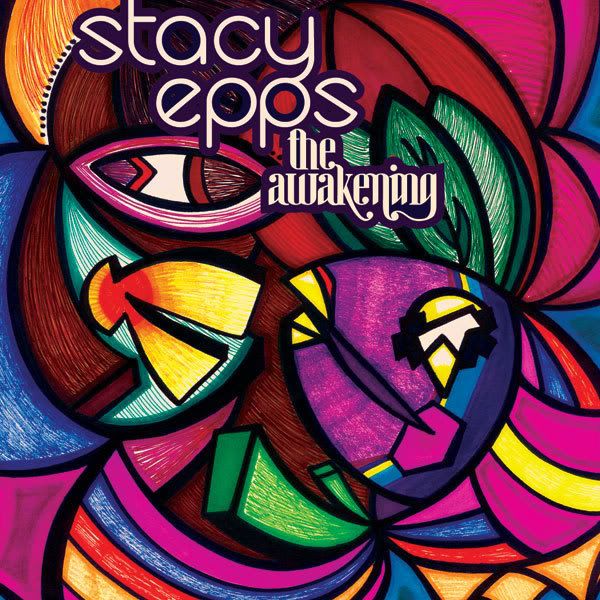 A true rare groove vocalist and emcee delivers heavy messages that flow like a summer breeze over hard- hitting beats. Stacy Epps breathes solar winds through Atlanta's progressive soul scene. Raised in a military family, Stacy started her career equipped with an inviting global perspective, vintage earrings from her grandmother's collection, and a law degree from the University of Southern California.
In ten years she's established a globally reaching reputation for sonic excellence in the underground hip hop community. Epps is on a mission to see how far the music can spread through truly independent efforts. The people are the catalyst. Stacy released her first official solo-album "The Awakening" on 5th of august, through her label Japanubia Musik, LLC.

You may have heard her as half of the jazzy rap duo Sol Uprising. She also works with some of the underground's illest scientists: Madlib, MF DOOM, OH NO, Wildchild, J Rawls and Scienz of Life. Her sensually sophisticated singing is only topped when she grabs the mic to rhyme with the precision of Bahamadia, of whom she and femcee Invincible toured Europe with on the Sistas in Rhyme Tour in December, 2006. Get the album here for only $10.
Stacy Epps – Heaven Feat. Bilal Salaam
[audio:http://www.moovmnt.com/audio/august/stacy_epps_heaven(moovmnt.com).mp3]
Stacy Epps – Who Knows
[audio:http://www.moovmnt.com/audio/august/stacy_epps_who_knows(moovmnt.com).mp3]