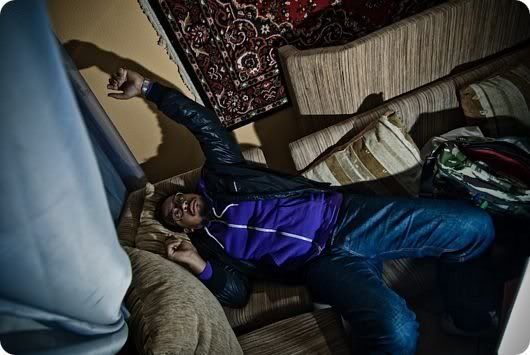 Shafiq Husayn, Om'Mas Keith, Taz Arnold are Sa-Ra Creative Partners.
The most emblematic group of the decate, avant-gardist, sensual, spiritual and upscale; they bring us to a spatiotemporal trip, with mixed cultures surfing on jazz and soul electronic waves with an innovative spirit.
Melodic and essentially driven by an creative energy of new sonorities. That's Sa-Ra's sound, recognizable ith the creative groove sound, unique and futuristic. We have to say that they haven't finished yet restructuring soul music.
Om'Mas Keith is a sound magician, he is solo on the this new track City Got Me Watchin, and breathes magnetic groove on a classy intrumentation, full of acoustic elements and recited with a sensitive voice. What a freshness. Check out WUZZ Mag from France.